Blow-off and steam vent silencers
Blow-off and steam vent silencers
Efficient sound protection for valve and blow-off systems
In large-scale process plants, valves emit a very high level of noise. Vibrations occur due to the pulsation of air, gas, and steam, causing noise levels up to 170 dB(A) to be emitted. Our engineers calculate these noise emissions using innovative approaches based on industry standards.
Throttle and absorption are the key elements of blow-off silencers, which fall into the combined silencers category. While absorption converts sound into thermal energy (dissipation), the throttle reduces the pulsations. This can result in the sound level being reduced by up to 70 dB.
We offer solutions for the following applications and plant types: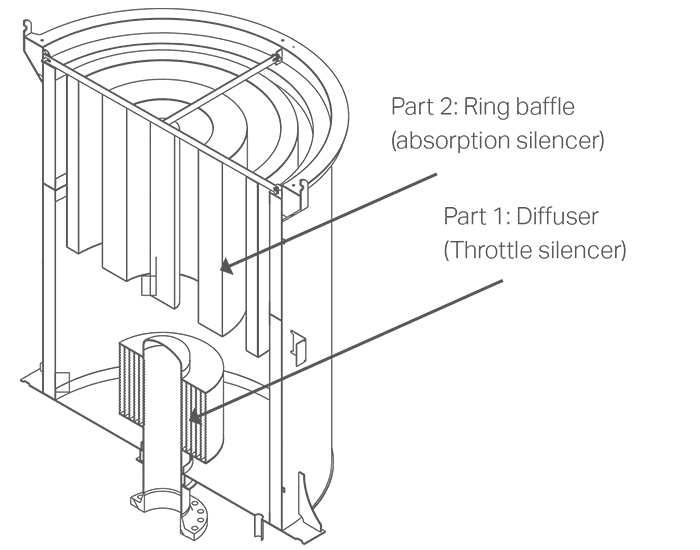 Individuality is our standard
Furtak & Salvenmoser GmbH stands for quality silencers, which are designed according to the specific needs of the client and the particular requirements of the individual industrial plants.
The design and calculation are based on innovative 3D tools, which allows for the precise manufacturing of the fastening and guide mounts. We also work with the highest quality materials approved for a temperature range of -196 °C to 670 °C.
We offer individually tailored solutions for your acoustic needs