Absorption Silencer & Flue-gas Silencer
Absorption and flue-gas silencers
Individual and effective splitter silencers
Absorption and flue-gas silencers are characterized by their installation. Wherever air or gas escapes or is sucked in, noise is generated, which can be reduced using silencers. In this type of silencer the flow of the gas is guided between the baffles, which allows the sound waves to be absorbed by the material. The sound energy is then converted into thermal energy.
The internal components of absorption and splitter silencers are filled with highly effective material specially made by our team. Thanks to these remarkable water and fire-resistant materials, our solutions consistently achieve a high degree of sustainability and withstand even the most extreme conditions.
In the case of strong air or gas flow, we use additional transparent cover layers next to perforated sheets. The structure of our internal absorption components is also individually adapted to meet these special requirements.
We offer solutions for the following applications and plant types:
The silencers manufactured by Furtak & Salvenmoser for process engineering plants are used worldwide. For example, one of these applications could be a gas and steam power plant (CCPP), which is one of the all-rounders in the field of electricity and heat generation. The Furtak & Salvenmoser GmbH silencers would be planned into the respective openings, after the heat recovery steam generator (HRSG, Economizer) and in the bypass of the turbine. Depending on the temperature and requirements, special constructions could be created that diminish the distortion and high flow speeds.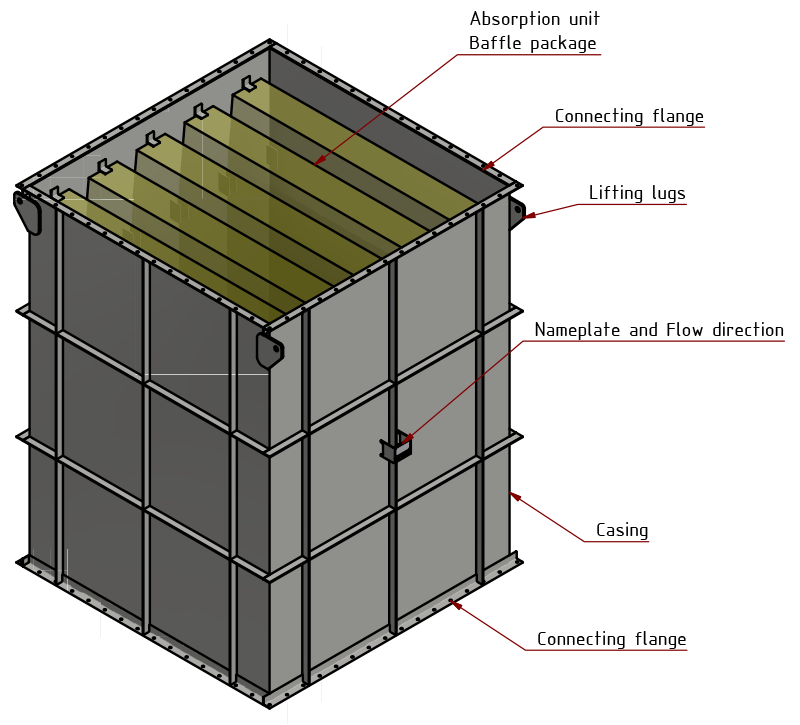 Individuality is our standard
Furtak & Salvenmoser GmbH stands for quality silencers, which are designed according to the specific needs of the client and the particular requirements of the individual industrial plants.
The design and calculation are based on innovative 3D tools, which allows for the precise manufacturing of the fastening and guide mounts. We also work with the highest quality materials approved for a temperature range of -196 °C to 670 °C.
We offer individually tailored solutions for your acoustic needs