Efficient noise protection for industrial plants
The effects of noise on people and their surroundings are often underestimated. In particular, systems and machines in industrial environments can cause very high levels of noise emissions. This is precisely where Furtak & Salvenmoser GmbHs industrial noise protection components come into play and provide effective noise protection for better acoustics.
We draw on 20 years of experience and place the highest value on:
Our core competence lies in the design and manufacturing of silencers for power plants that generate electricity from steam, coal, diesel and gas. However, our silencers are also used in air separation plants and petrochemical facilities.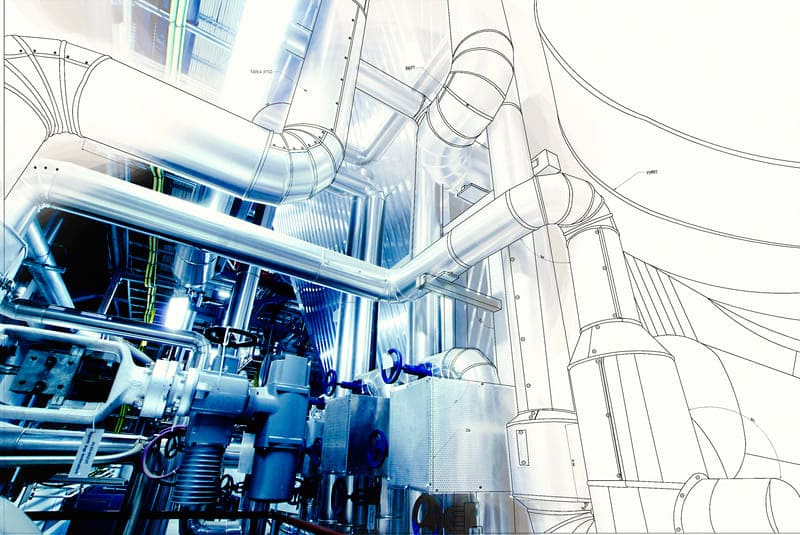 Here is an overview of our industrial soundproofing portfolio:
Thanks to our engineers' comprehensive and multi-layered range of services, we can provide you with a complete solution from a single source. We draw on years of experience and expertise in the design, calculation, construction, manufacture, and assembly of components and pressurized components.
We adhere to the Pressure Equipment Directive 2014/68/EU and the following regulations:
For construction we use stainless steels (in the range of 1.4512 to 1.4878) and carbon steels (in the range of P265GH to X10CrMoVNbN9-1).
The production is based on the following approvals:
Furtak & Salvenmoser GmbH is ISO 9001:2015 certified.
Are you interested in our high-quality components? We look forward to your enquiry.